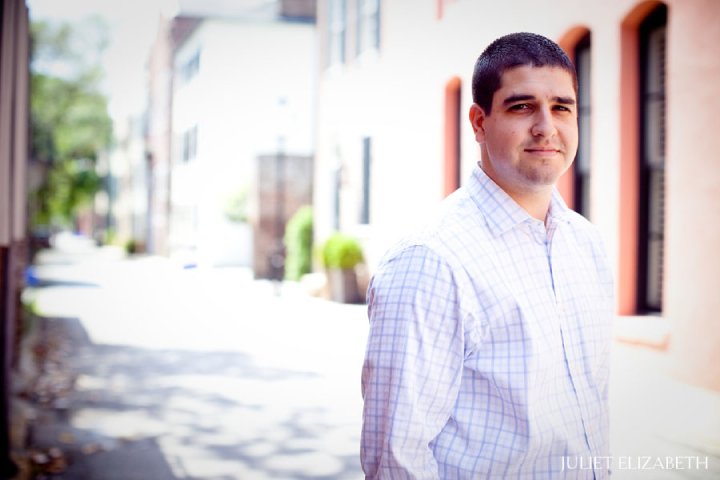 Hi! I'm Justin Follmer, founder of Coastal Wealth Advisors, a Registered Investment Advisor and Johns Island Financial Advisor. I work with unique people like you by helping them pursue answers to some of life's most difficult financial questions. We talk about the three things people typically don't like talking about – money, debt, and death – and we do it in a relaxed environment free from judgment.
During college, I enlisted in the United States Marine Corps. We Marines abide by a certain code of ethics and it defines who we are for the rest of our lives. I use the core values of honor, courage, and commitment in how I approach each of my client relationships. My passion for guiding clients through tough financial situations began as a child. Early on, I watched family and friends struggle with money in the small Pennsylvania town I grew up in. I also saw other people not experiencing these same struggles. And that's when I knew there must be a better way. So, I decided to study all-things-money.
I earned my Bachelor of Arts degree in Business Finance and Managerial Economics from Lycoming College as well as my Master of Business Administration degree from The Citadel Graduate College. I maintain a FINRA Series 66 registration as well as life and health insurance licenses in several states. I'm also enrolled at The American College for further certifications in financial planning and consulting.
I've found that the reason most people make uninformed financial decisions is a two-part problem. First, with most money dilemmas, there's the financially correct thing to do and then the thing to do that helps us sleep at night; and these two commonly conflict with each other. And second, we simply don't know what we don't know until we know it.
And that's where Coastal Wealth Advisors and our Johns Island Financial Advice comes in. We exist for the sole purpose of helping our clients answer these tough questions while helping them making better financial decisions.
Just a Few Fun Facts about me…
I've read Timothy Ferriss' The 4-Hour Work Week 7 times.
I believe, if it can be done, it can be done in MS Excel better.
I'll drink a gluten-free beer with a gluten-full meal.
I have a tattoo of a donut on my arm.
I've been known to say "yins" – or northern for "ya'll."
I love Legos – but sadly don't own any.
I can rebuild a car engine with ease.
I love pizza, but only JI Pizza.
If I could own another business, it would be a donut shop.
I think entrepreneurs start the greatest conversations.
image credit: juliet elizabeth